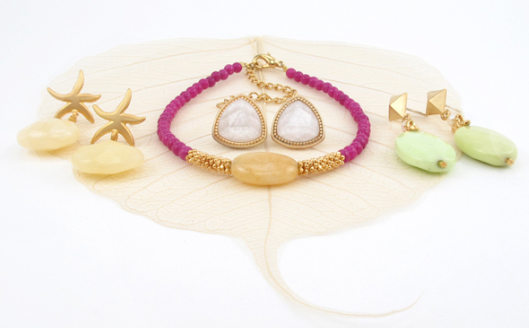 Lover's Tempo is a beautiful and affordable line of stylish jewellery, handmade by Elaine Kim.  As a flight attendant for her full time job, Elaine is able to constantly take inspiration from new places by seeing so many different kinds of people, styles and inspiration.
For her most recent Spring/Summer 2013 collection, the inspiration for the pieces in the Lover's Tempo collection was taken from a tropical getaway.  I absolutely love the description Elaine gave of her colourful pieces, which are made of semi-precious stone beads, carved shells and pearl.
"The colours and silhouettes remind me of a fruity welcome drink!  The more vibrant pieces are reminiscent of the lush flora and fauna of warm weathered destinations while the muted pastel tones remind me of colours seen in vintage vacation photos."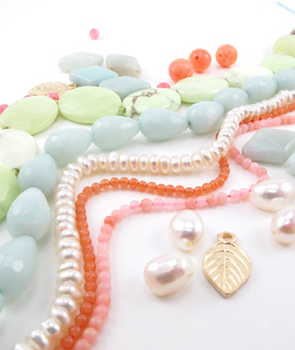 Elaine started making jewelry in high school.  On Granville Street in downtown Vancouver, there used to be a small store called Douglas Trading Post which was filled with all sorts of random crafty materials like beads, feathers and studs.  In Elaine's "little paradise", she felt like the possibility to create was unlimited.  (By the way, Douglas Trading Post has since moved to Main Street).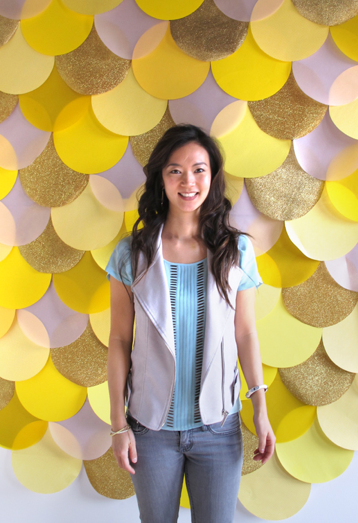 "Through a process of trial and error, I began to experiment. In the beginning, there were LOADS of beading accidents all over the floor and not many of the finished pieces were ever even worn.  With time, I learned proper techniques and really just taught myself.  It definitely wasn't the most efficient way to learn but I wouldn't trade the experience for anything!"
Over time, Elaine has leaned several new techniques and adapted her designs to become more advance while still reflecting her own taste.  To Elaine, it makes it more personal that she has spent so much time teaching herself how to do something she genuinely loves.

Which brings us back to Lover's Tempo…what does this unusual name mean anyway?  Elaine tells us that she gets asked this all the time but doesn't have a better answer other than "it's really just a name"!  She wanted a name to reflect her brand as feminine with a bit of an edge, and to choose a name she wouldn't grow out of. When she decided on "Lover's Tempo" she printed 10,000 hangtags and there was no going back.
Elaine will be launching an online shop for Lover's Tempo in the next few months so keep checking loverstempo.com for the grand opening!  In the meantime, Lover's Tempo is available at Fine Finds in Yaletown, Rain Boutique & Salon, Shop Cocoon on Cambie and Front & Co. on Main Street.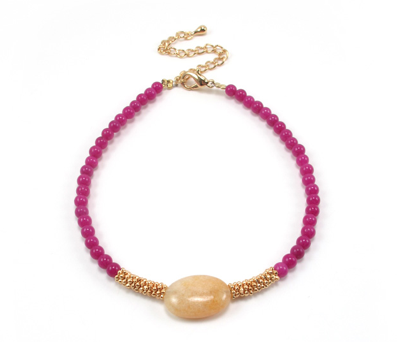 MMV Giveaway: Modern Mix Vancouver is giving away a beautifully tropical "Pulsara" bracelet in Passionfruit from Lover's Tempo.  To enter, please "LIKE" the Lover's Tempo Facebook Page by clicking here and ALSO leave a comment below about something you're looking forward to this summer. A random winner will be chosen from the comments below. Giveaway ends Sunday June 16th (11:59pm PST). Open to anyone in Canada.
For an additional entry: Follow @LoversTempo and @ModernMixVan on Twitter and tweet "Win from @ModernMixVan a @LoversTempo bracelet! Click here for details: http://bit.ly/10TUkGa | RT to enter!"