MINK Makeup Artistry – Holiday Cosmetics Sale (Saturday December 6, 2008))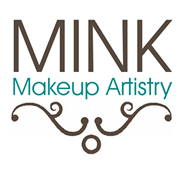 On my way home from work in the summer, I went to the first "Great Make-Up Sale" this past August and was pleased to find a selection of new-in-package MAC lipglosses, Nars eyeshadow and Benefit products.  At the end of the sale, everyone was forwarded a feedback survey so her second make-up sale will be even more tailored to consumer interests!  
Melanie Tremblay of Mink Makeup Artistry will be holding her second makeup sale of brand new, authentic, name-brand cosmetics at discounted prices!  Stop by Cuppa Joe Coffee (3744 West 4th Ave) on Saturday December 4 to purchase products from MAC, NARS, Stila, Lancome and Benefit at 30% to 60% off retail prices.  For more information, check out the Facebook Event here!