Grocery store freezer aisles are no longer only stocked with giant 4L plastic tubs of neopolitan ice cream (what happened to that flavour anyway?!) or artificial-everything ice cream. These days, grocery stores are much more in-tune with the health-conscious, modern day shopper, stocking their freezers with fruit-centic, better-for-you, and maybe even healthy options of ice cream—including products catered towards those with dietary restrictions.
This article rounds up some of these modern ice cream brands, widely available in grocery stores in Vancouver. Note that BC Dairy guidelines state that ice cream has to have 10% Milk Fat in order to be classified as "ice cream". But for the purpose of this article, I have included non-ice cream, gelatos, and frozen dessert options too!
Nora's Cashew Nut Ice Cream
It was the fun, vibrant pastel packaging that first caught my eye with Nora's. When I finally tried a sample at the veg expo in Vancouver, I couldn't believe how creamy and delicious a plant-based ice cream could be. Created with a cashew nut base, Nora's flavour profiles focus on classic combinations like Strawberries & Crème (my favourite), Mint Chip, and Vanilla Bean. There are no artificial colours, flavours, fillers, preservatives, or animal by-products in any of their pints.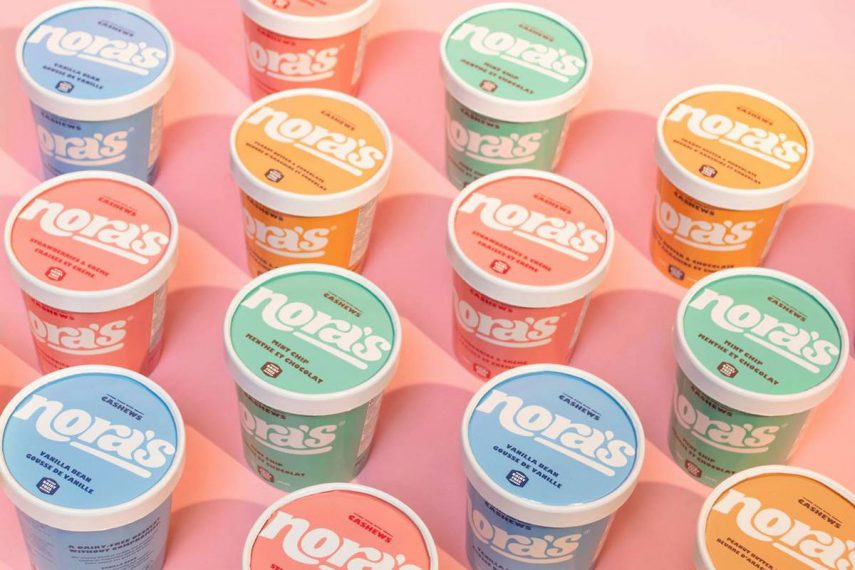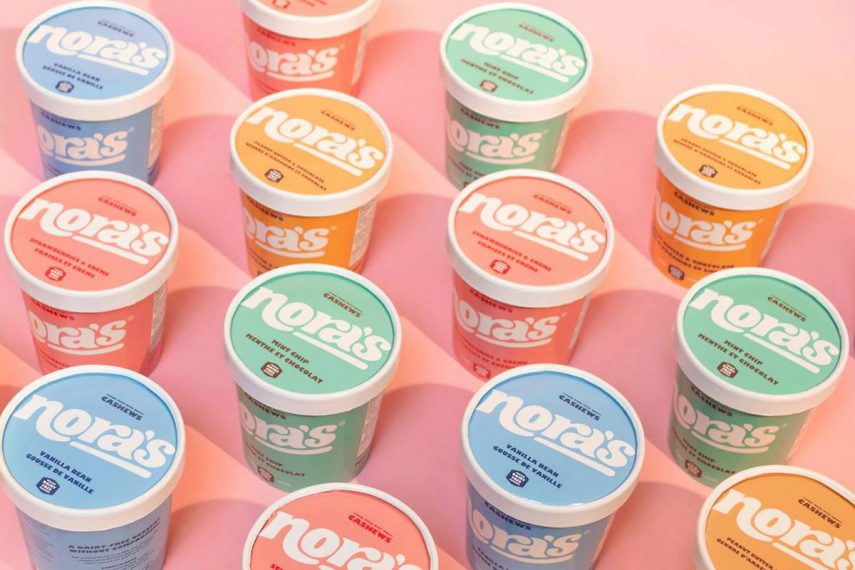 Betterwith Ice Cream
Betterwith was founded as a "100% honest" food company, promising transparency to its customers in every product they sell. Their ice cream is made with simple and natural ingredients that their customers will recognize. The dairy used in their ice cream is "traceable" meaning they know the exact BC farm the milk used in their products came from. Betterwith believes that a better understanding of the source of their food, equates to a better quality and appreciation for the final product.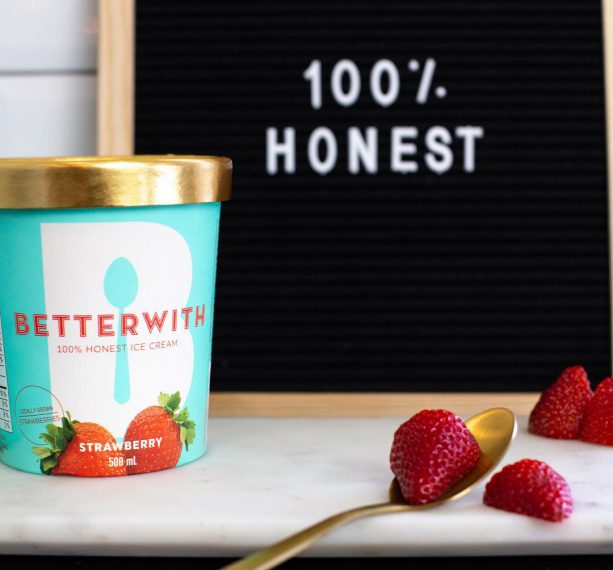 Chimp Treats Nicecream
Eating Nice Cream is as healthy as eating fruit. Each pint of Chimp Treats' Nicecream contains fresh fruit whipped into a sweet and creamy frozen dessert. With only one or two ingredients, Nicecream is naturally low-calorie at 50 to 60 calories per serving and fat free, with no added sugar.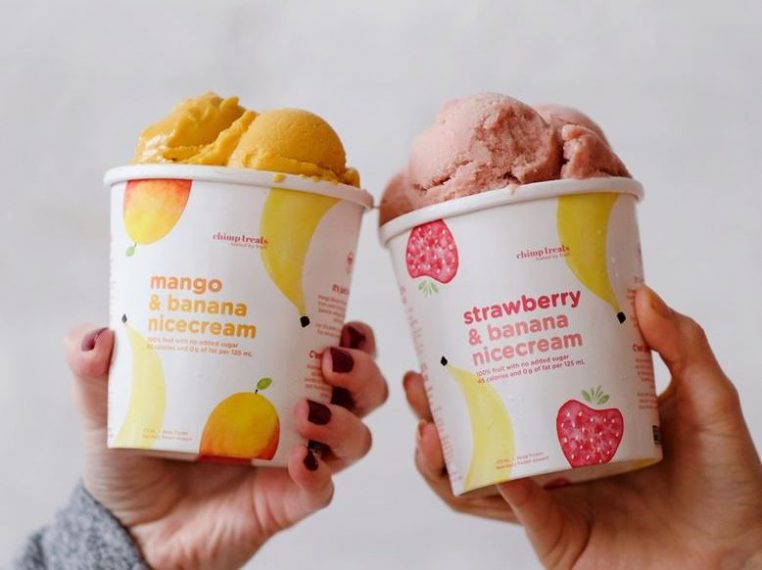 Sorbatto Frozen Dessert
Originating just south of the border in Washington, Sorbatto's "Frosty Blue" is a blueberry-centric frozen dessert. Basing their fruity creations on the philosophy that dessert shouldn't leave anyone out, they've created a plant-based dessert that's dairy-free, gluten-free, nut-free, and soy-free. The texture of the dessert is frothy and sweet, with a light and airy "whipped" texture. There's currently six flavours of Frosty Blue, including lemon, raspberry, blueberry, and grape.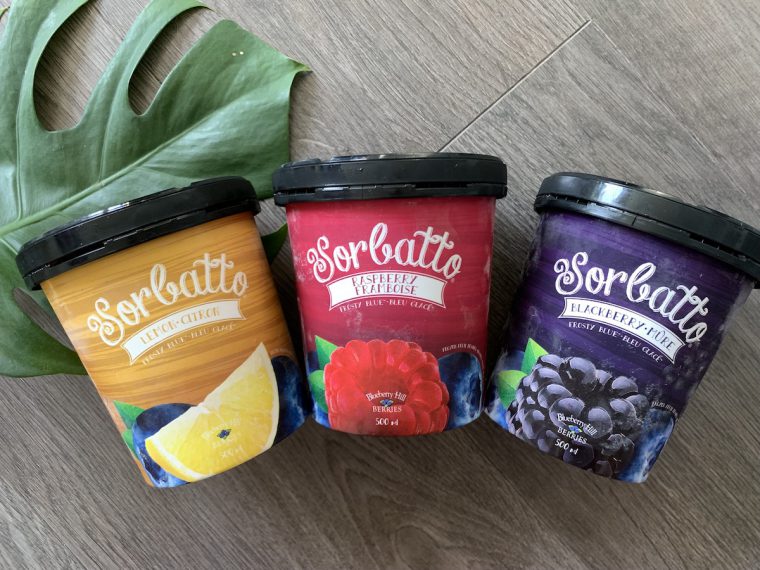 Halo Top Ice Cream
Halo Top ice cream is an impressive ice cream that has fewer calories (280 – 360 calories per pint) and less sugar than traditional ice cream. It also has an impressive 24g of protein and 20g of fiber per serving. Halo Top has won some impressive accolades including the #1 selling pint of ice cream (in August 2018) and in November 2017, was named by Time Magazine as one of its top inventions of the year.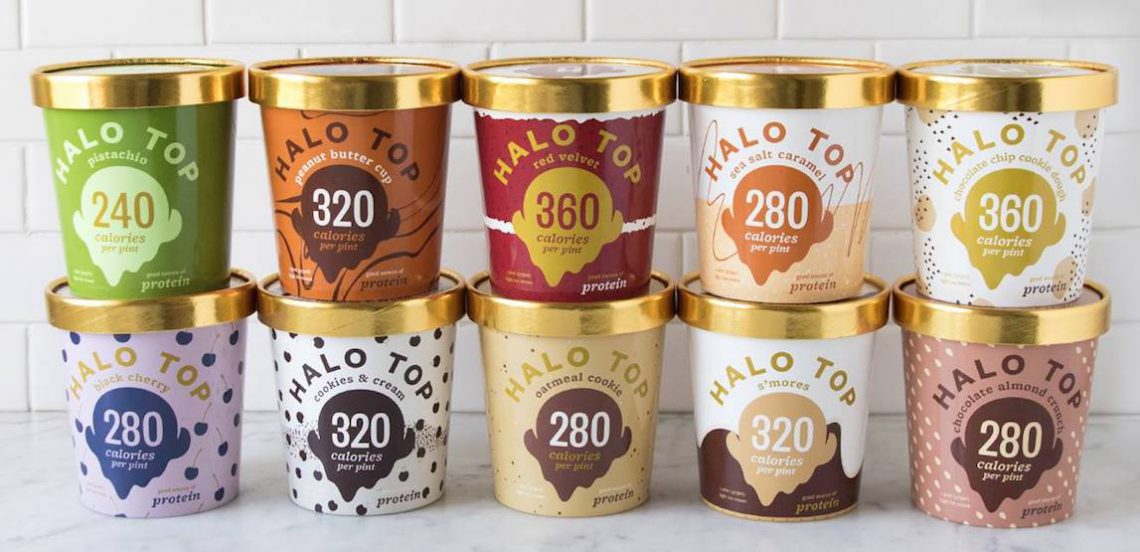 Fiasco Gelato
Fiasco is a Calgary-based gelato and sorbetto company that started off as a scoop shop in Calgary in 2003 but has since expanded to offer dessert pints at grocery stores across Canada. Some delicious flavour options include: Earl Grey Lavender Fog, Matcha Green Tea & Honey, Dairy-free Frose, Blueberry Basil, and White Peach Iced Tea.
Fiasco also has a company-wide emphasis on sustainability. They are B Corp certified, have been zero waste since 2016, and have their leaf certification. Their pint containers are made from 100% post-consumer recycled PET plastic. Fiasco is also currently in the process of becoming Non-GMO Project Verified.