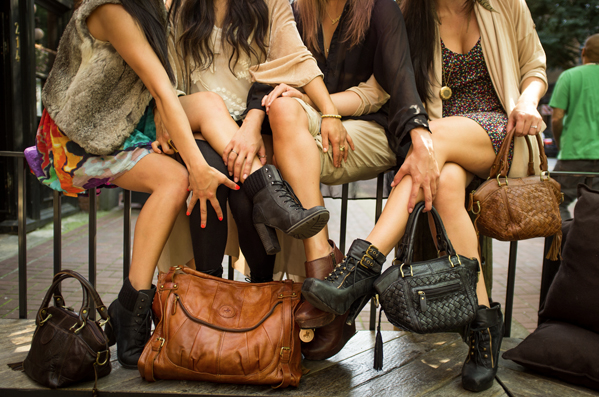 What started off as a passion and vision for Jennifer Yau has now become her entire livelihood. One Fated Knight (OFK), a newly launched brand of leather handbags, came into fruition a couple years ago and was recently introduced to the Vancouver retail market earlier this year. The beauty and brains behind OFK is Vancouver native Jennifer Yau, whose high quality and affordable designs offer a new perspective on purchasing timeless genuine leather handbags in a saturated retail market full of disposable fashion.
Jen initially started her path on the business development side of fashion as a sales representative for Mavi Jeans, a denim brand with a global presence, both here in Vancouver and then in New York. With so much exposure, experience and interest in the fashion industry, it wasn't until Jen started designing trade show spaces for Mavi that she realized she craved change and a different pace of lifestyle, which she found in fashion design.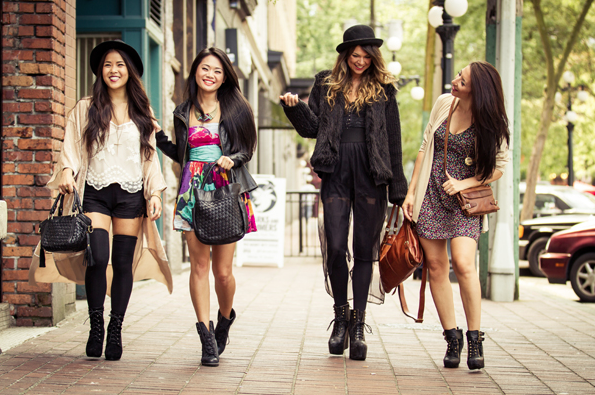 The name "One Fated Knight" is based on the idea that each person has that one "fated" or "destined" moment of epiphany or realization in life, no matter what that may be. And because Jen is totally inspired by the medieval era, she incorporated the classic "knight in shining armor" into the name so that it is a play on words, which is a perfect reflection of OFK's style not to take fashion too seriously. Jen wanted to incorporate fun and a medieval influence on the handbags themselves, with names like: Queen, Bishop, Dane and Cardinal.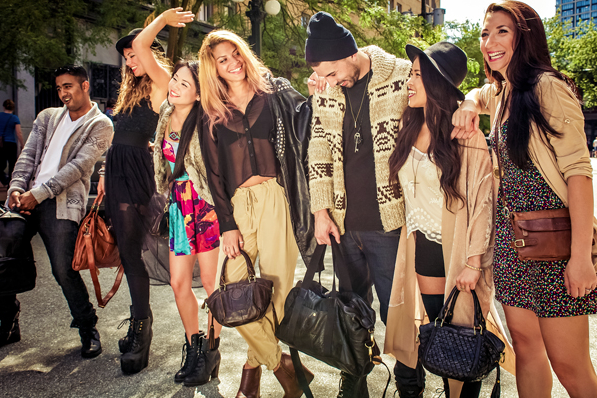 OFK handbags are designed with the style conscious shopper in mind—one who appreciates individual style and sets her own trends—but at the same time who doesn't purchase excessively expensive items to do so. OFK price points start from $70 and don't go past $400. The handbags evoke a unique vintage style with their well-worn leather and fine old-world detailing, yet they are practical for everyday wear, and in fact, as is the case with many leather items, OFK handbags gain a more relaxed and slouchy shape and color over time and look better the more they are carried and worn. For this reason, they're known as "stylish artillery for the everyday".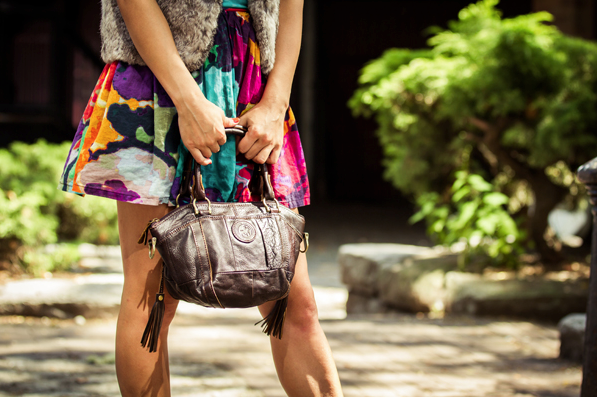 Currently, OFK is selling in over 30 retail stores across Canada, with those numbers soon to be growing as Jen's plans include expanding across the border to have an American presence. OFK's success can be summed up in the fact that its bags were sold out in just over a few months after they were placed in retail stores, proving its high consumer demand. Up next for OFK is the holiday 2012 collection which will be released November 15, both online and in stores. Make sure to check out One Fated Knight's website to shop its catalogue as well as to search for the retail location nearest to you.
By introducing One Fated Knight to the fashion world, Jennifer Yau has been able to do what she knows and loves best: Create quality leather handbags that are making an impact for their timeless vintage designs, and empowering consumers through the concept behind the One Fated Knight brand, which Jen says focuses on following your heart, individuality and originality, and not being scared to take that leap of faith to do what you've come to realize you love.