Ladies, you've heard of a push-up bra, but have you heard of push-up pants designed to 'lift' your bum and accentuate your curves?
Introducing FREDDY, pant bottoms designed to enhance your femininity through a shaping and embracing action on the bum, thighs and waist. This Italian brand recently opened its first Canadian retail boutique on South Granville, and is dedicated to helping women in Vancouver enhance their shape in a stylish, flattering and comfortable way.
Modern Mix Vancouver recently had the opportunity to be one of the first visitors to the new FREDDY store on South Granville, and find our fit in a pair of FREDDY pants.
EDIT March 2017: Freddy has moved from South Granville to Metropolis at Metrotown.  Visit them on the 2nd floor across from Levis, near Sears. Their phone number is: 604-559-9787.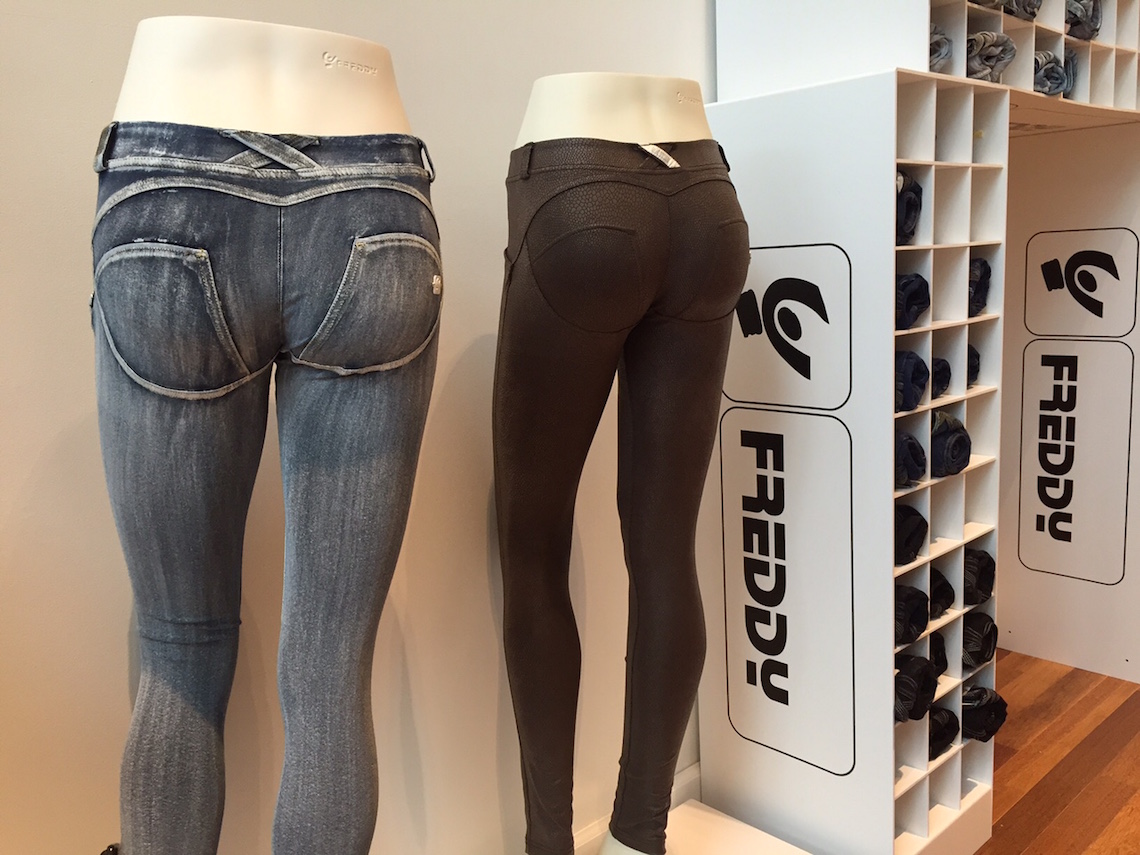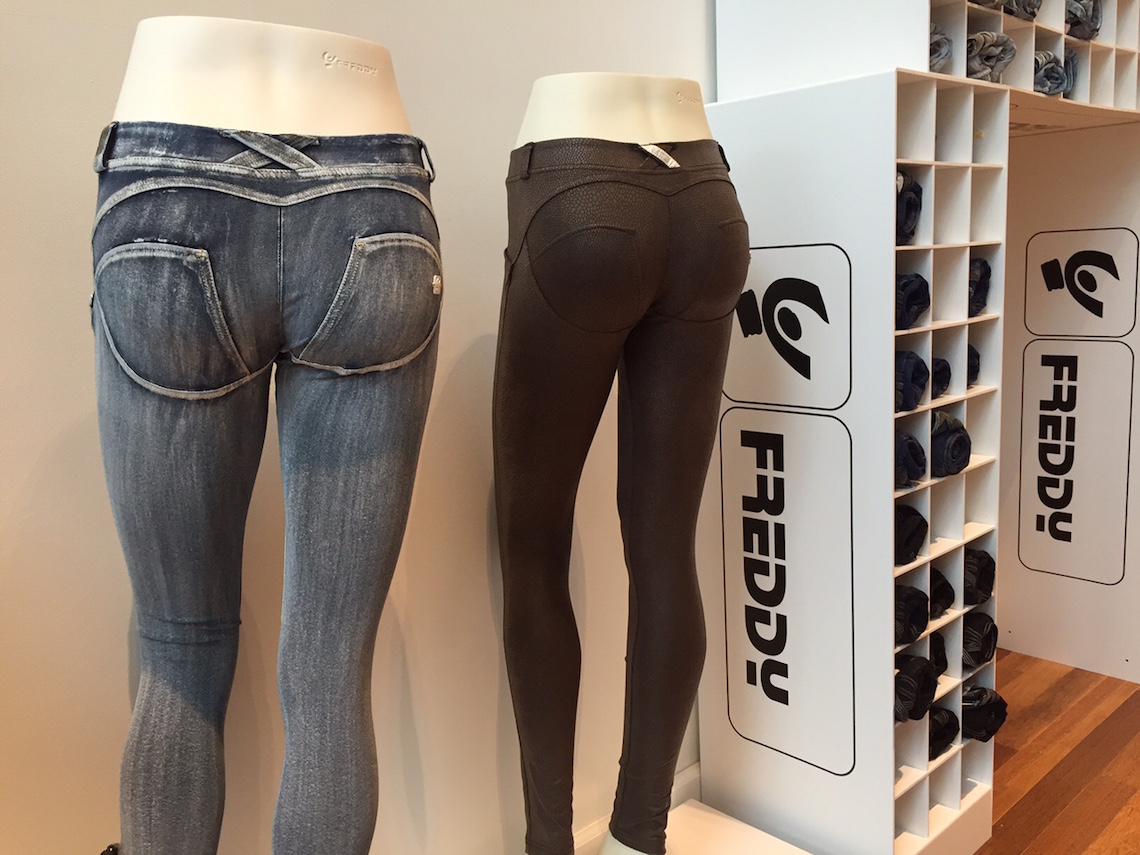 FREDDY bottoms are known for their proprietary WR.UP technology. This means that they are all designed with strategically placed silicone strips inserted on the inside of the pant. Where your bum meets the thigh, there is a curved silicone strip designed especially to produce a push-up effect. There is also a thick silicon strip inserted inside the belt to improve adherence to the belt line so your pants won't slide down.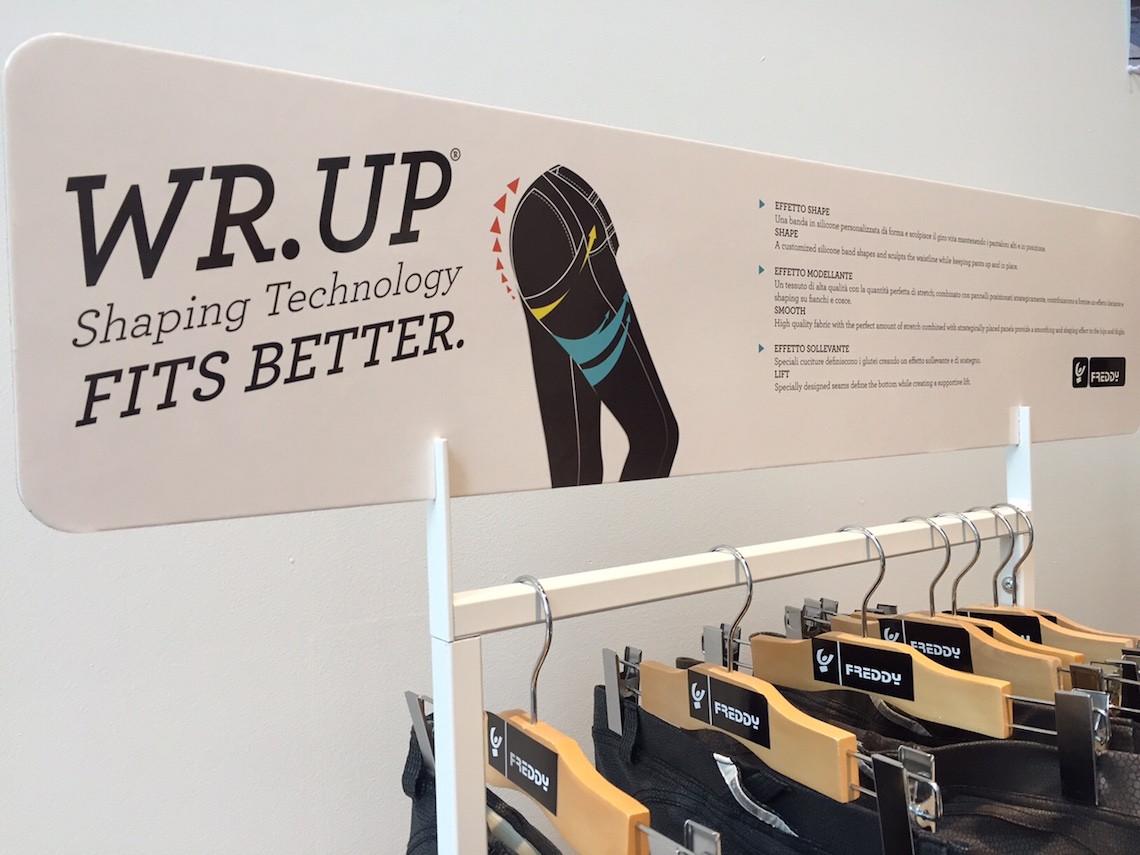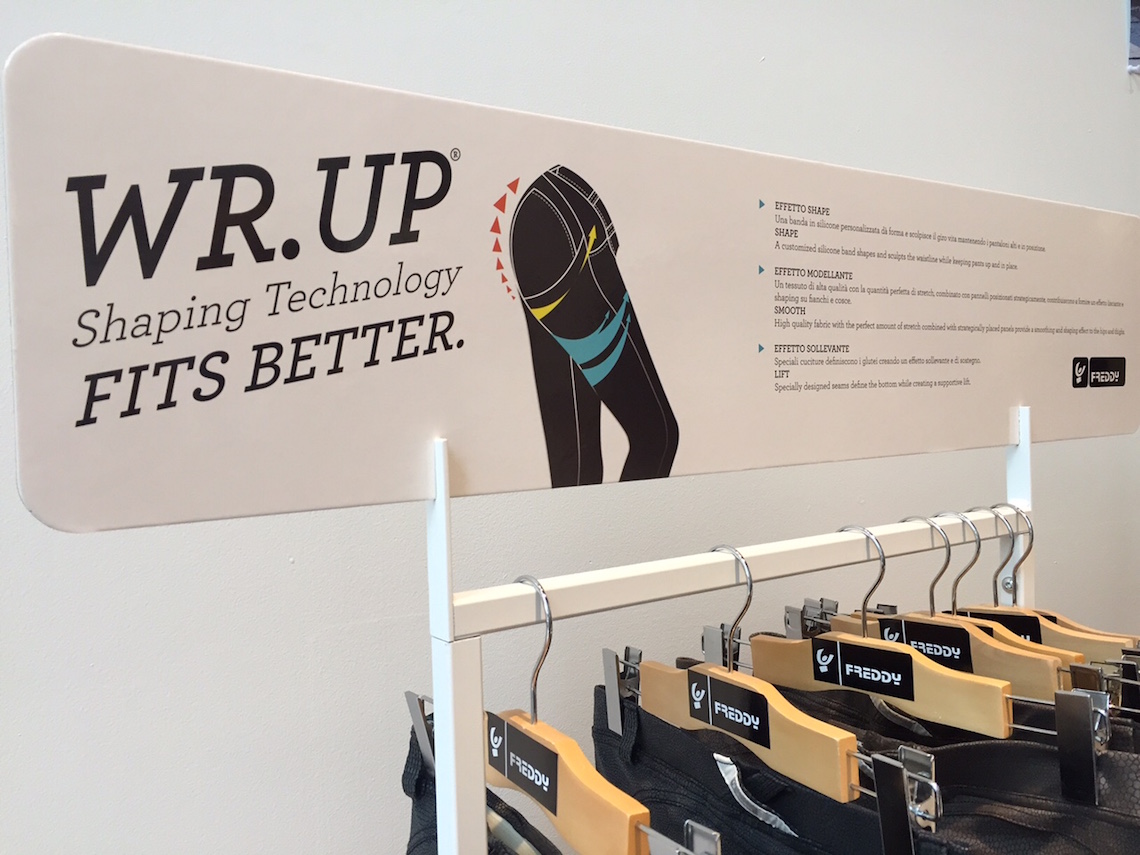 In order for your pair of FREDDY's to fit well, you need to pull up the back of the pants as high as possible.  In the same way you would 'cup' your boob to fit a push up bra, you need to cup your butt cheek to fit into the curve of the pants.  This may take some wiggling and adjusting, but if you're comfortable with it, the ladies of the FREDDY store are more than happy to assist you.
Despite all these measures to keep your bum 'lifted', FREDDY pants are extremely comfortable. I personally tried on four different pairs in-stores, and I felt like I could have done yoga in any of them.  These ultra comfortable yet flattering pants have been spotted on celebrities including Hilary Duff, Kate Beckinsale, Lea Michele, Britney Spears, Eva Longoria and Hayden Panettiere.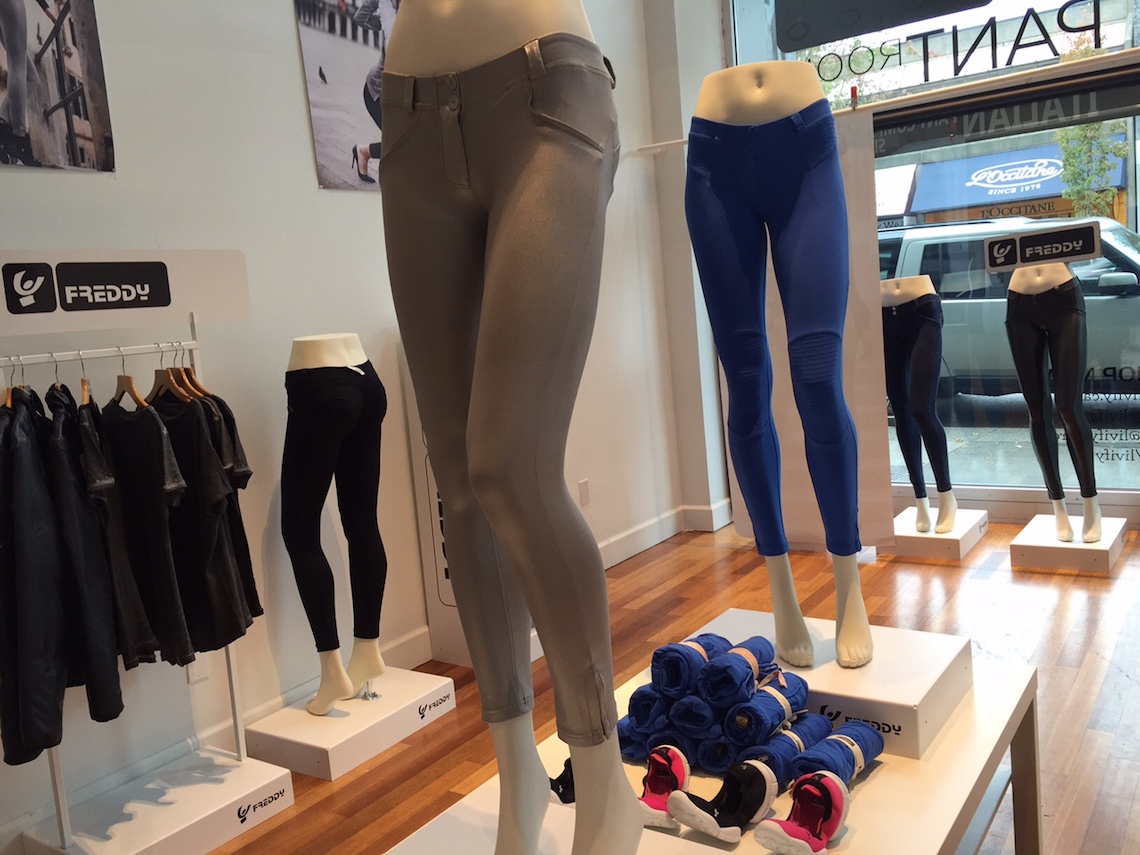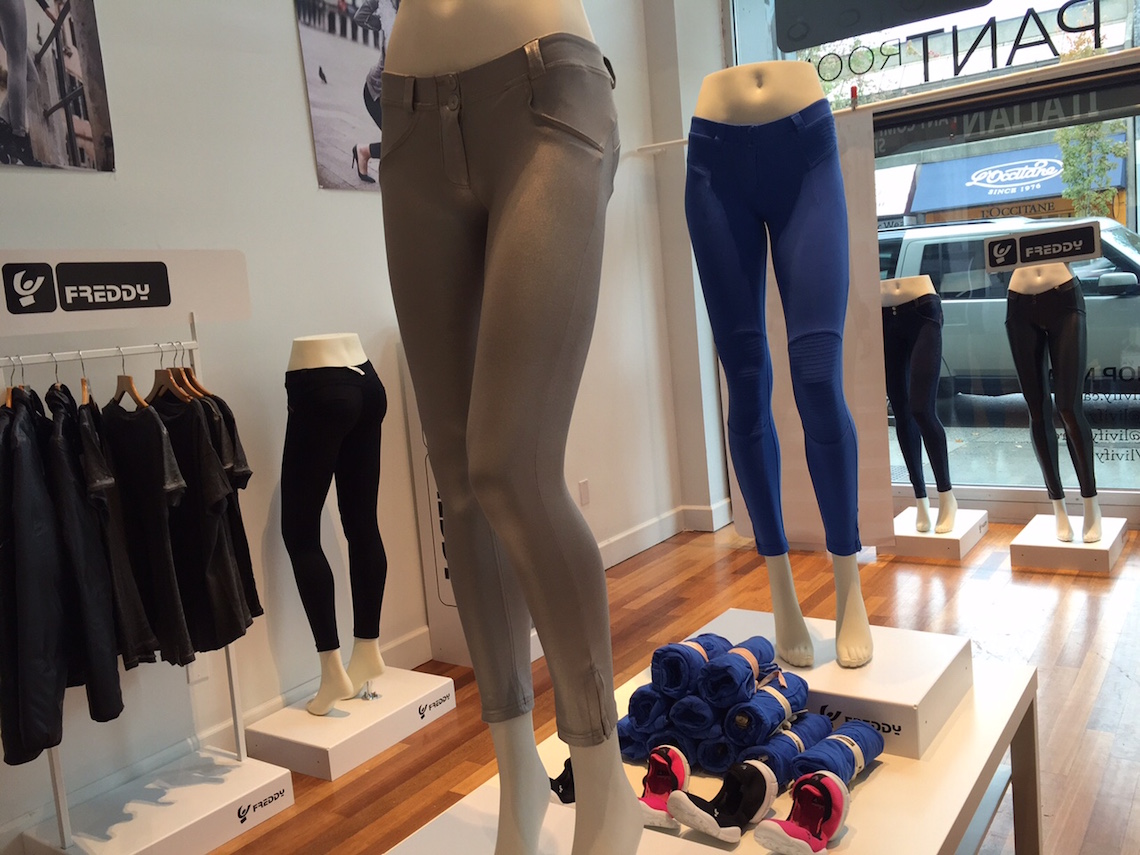 Of the four FREDDY styles I tried on, I found that the fit was quite similar between the different materials and the washes. The hard part was picking the colour.  FREDDY carries denim washes (dark, light, marble, etc.) but I wanted something new to add to my wardrobe.   I took a look through their metallic prints, but after trying them on, felt like they reminded me too much of American Apparel metallic spandex.  I even tried on a black pair with a subtle snakeskin pattern (looks great paired with a leather jacket, and a pair of killer heels), but wanted something more versatile which I could wear without a second thought.  I ended up with a classic and versatile navy blue pair of FREDDY's, which look really clean-cut and well-tailored.
I am typically a size 26 – 27 in jeans, and fit a size M in FREDDY. I could have fit into a size S as well, but I felt more comfortable in the larger size.  There's not a huge difference, in either case, the pants were form fitting and flattering.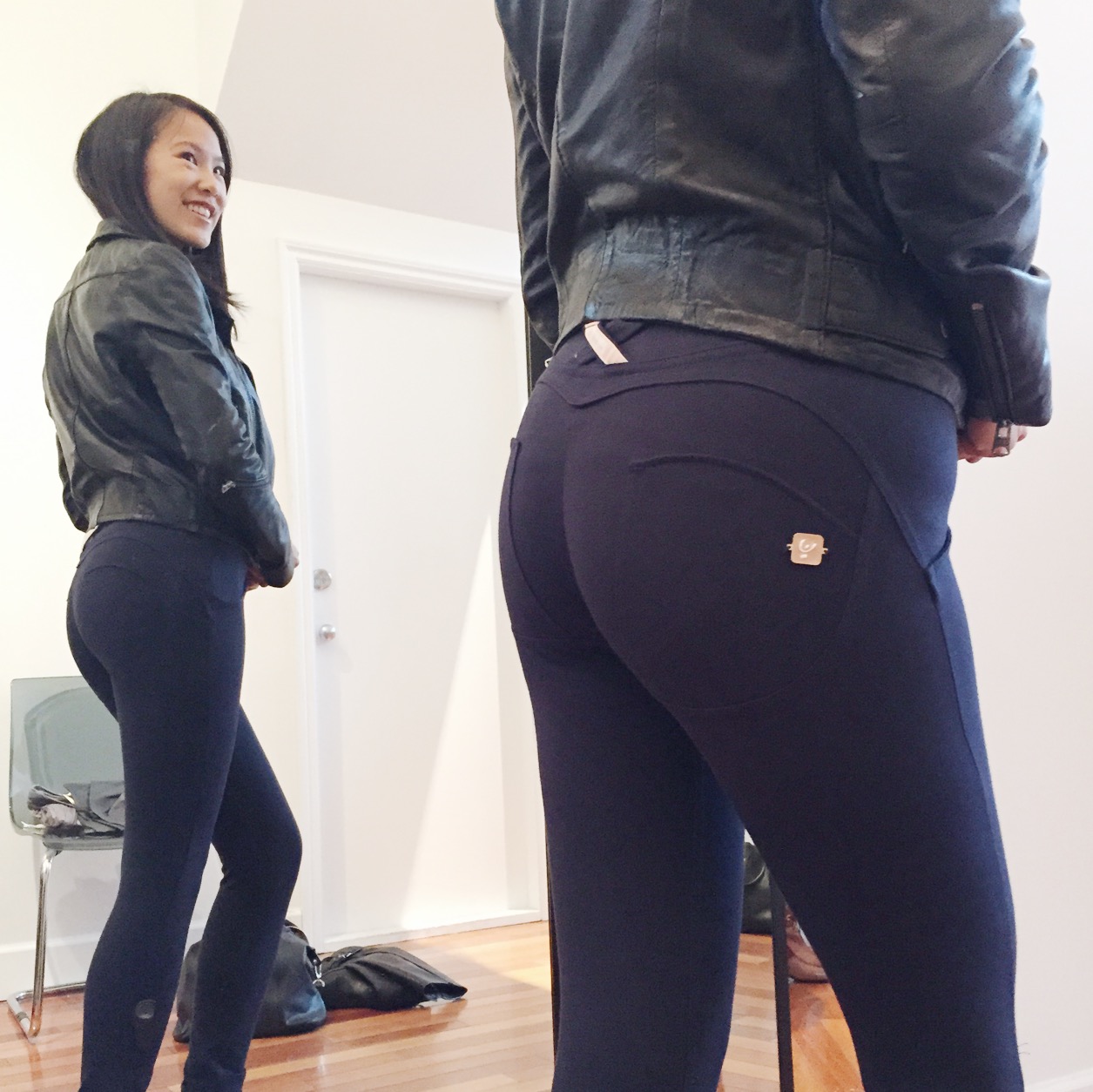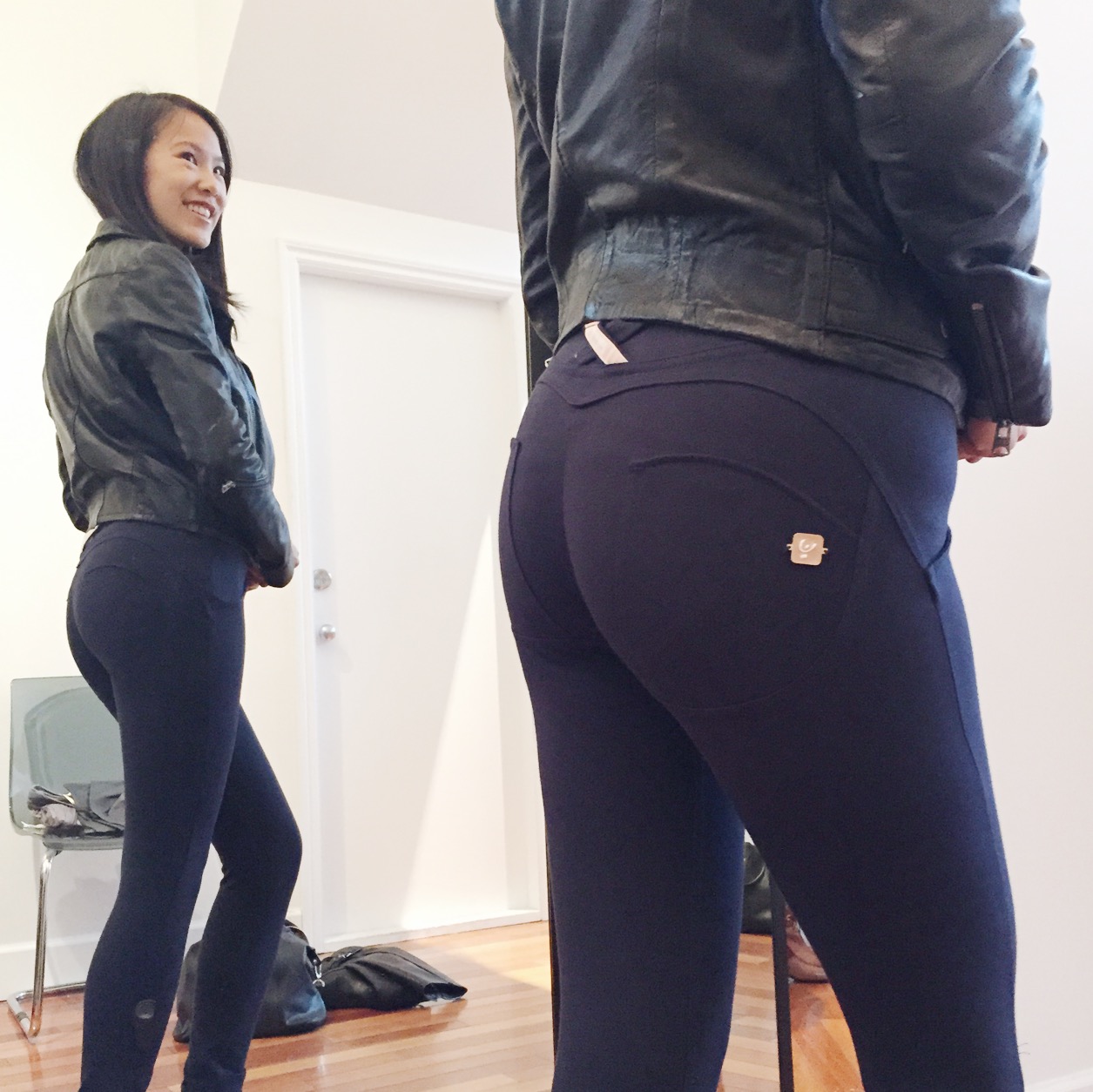 This is one of those brands where you have to go in-stores to try on to understand how the RE.UP apparel technology works on you.