Order a Unicorn Frappuccino at Starbucks Canada (Apr 19 – 23)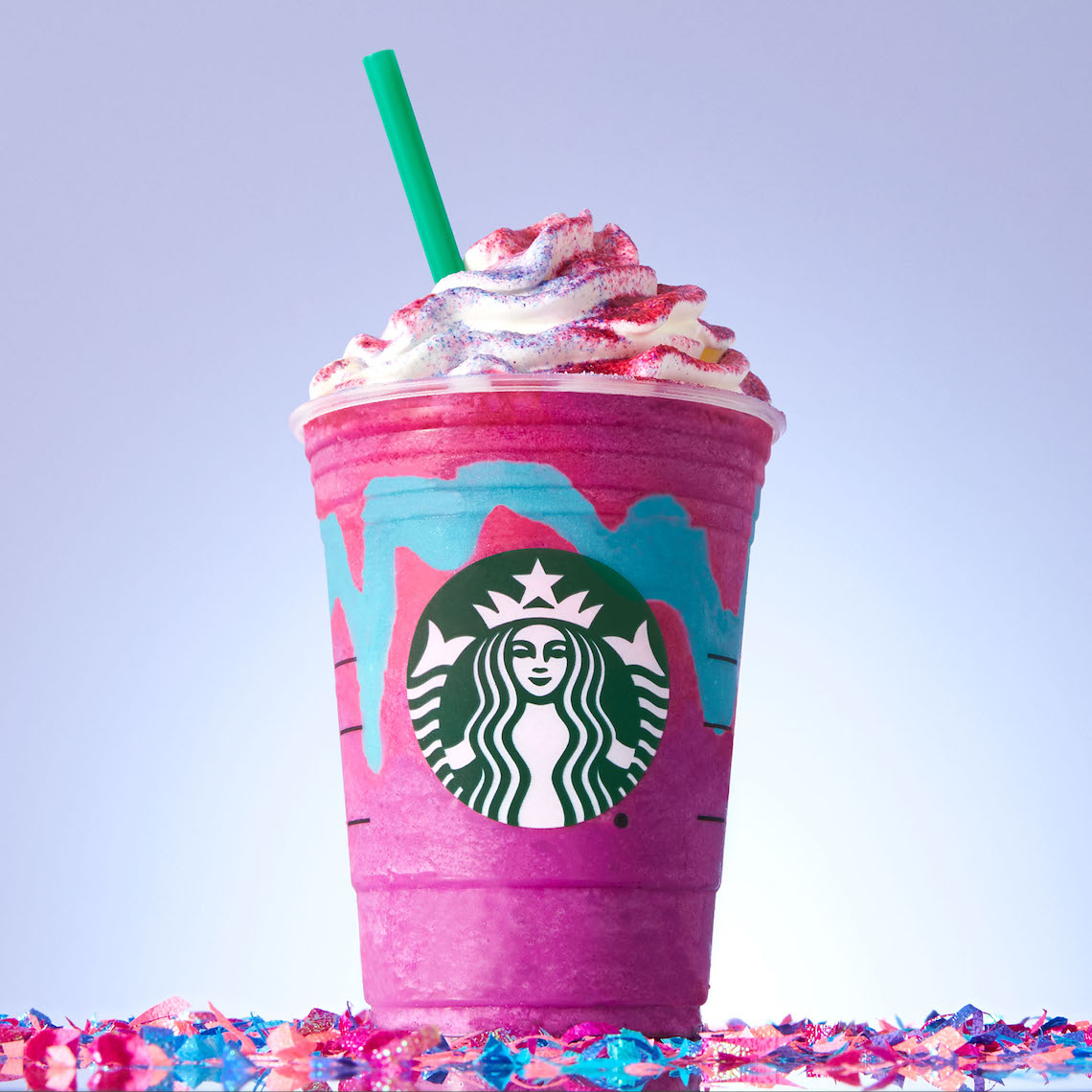 Starbucks has officially unveiled its first Unicorn Frappuccino blended beverage in Canada.
The Unicorn Frappuccino is made with a dusting of pink topping blended into a crème Frappuccino with mango syrup and layered with a sour blue drizzle. It is finished with vanilla whipped cream and a sprinkle of sweet pink and sour blue topping.
Like its mythical namesake, the Unicorn Frappuccino blended crème comes with a bit of magic, starting as a purple beverage with swirls of blue and a first taste that is sweet and fruity. But give it a stir and its colour changes to pink, and the flavour evolves to tangy and tart. The more the swirl, the more the beverage's colour and flavours transform!
This limited-time offering is as fleeting as a rainbow, available April 19-23 while supplies last in participating Starbucks stores in Canada.